Club logo stickers are available here....
They come in normal "forward cut" for exterior...
...or "reverse cut" for behind glass.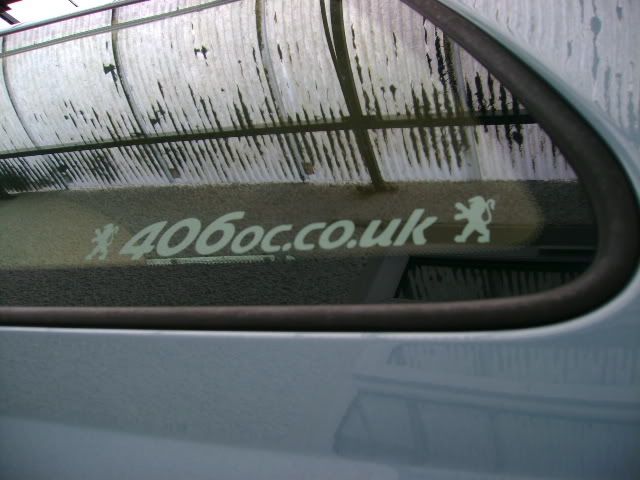 They're the cut vinyl type and are currently
available in any colour you want as long as it's silver
(Now also available in
WHITE
)
Price is £1.50 per sticker plus £1 per order for P&P
(in the UK), overseas shipping depends on weight so let me know how many you want.
Payment by paypal to
paypal@drees.co.uk
or cash on collection, if you want to pay by any other method please send me a PM and we'll sort something out
Please remember to state forward or reverse cut when ordering, and let me know where to send them.
Profits from sticker sales go towards the club running costs for the benefit of all users, so go on, you know you want to
Dai's hints and tips for fitting:
- Make sure the area is clean, if you're fitting to glass you won't go far wrong cleaning it with meths.
- Cut the backing papers in a very straight line with a very sharp scissors a couple of mm below the bottom of the sticker, this makes it easier to line up.
- Remove the thick backing paper very carefully, leaving the sticker attached to the thin backing paper.
- Apply the sticker to the surface, and press / rub down hard.
- Remove the thin backing paper very carefully.
- Job Done
The word of the day is
CAREFUL